We Design Custom Homes
Dan Sater, one of the nation's top house designers!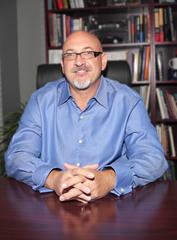 Dan Sater II has over 36 years of experience in residential design. He is a Certified Professional Building Designer, Certified Green Professional, and an active member and past national president of the American Institute of Building Design. He is also a professional member of the Institute of Classical Architecture. His designs have earned over 500 home design awards.
Reflected in every one of Dan's unique custom home designs is his dedication to creating original homes that are open, welcoming, and timeless. He has been able to bring his sense of casual elegance to custom homes all over the world.
Dan started out designing custom homes but over the years he has built up over 450 plans for sale. He has a thriving stock house plan business, Sater Design Collection is his outlet for stock house plans. He also works with builders and corporations that develop high-end gated communities.
House Plan Publications
Dan has always been involved with publishing house plans. For years he had his own luxury home plans magazine. Today he is partnered with Design's Direct Publishing, a nationally distributed house plan publication company. This is on top of creating and publishing his own house plan books.
The first book Dan published was his Cottage house plans book back in 1998. It was very well received and it was followed up with more than a dozen more. His house plan books are filled with beautiful photography that capture the spirit of Dan's designs. All his books are available for purchase online at his stock house plan website.
Professional Affiliations
The Sater Group is a member of the American Institute of Building Design (AIBD), the National Association of Home Builders (NAHB), the Institute of Classical Architecture (ICA), the Home Plan Marketing Alliance (HPMA), the Better Business Bureau (BBB) and the local Chamber of Commerce.